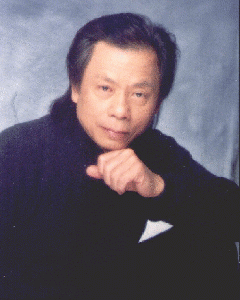 Dr. Kam Yuen, the world's leading authority on the martial and healing arts, discovered at an early age that he could intuitively sense energetic weaknesses in others and affect those weaknesses at a sub-quantum level. Soon Dr. Yuen distilled the philosophy and mechanics of that gift into a cohesive healing system based on amazingly effective, yet strikingly simple techniques Dr. Yuen calls (Pain Gone Energetic Medicine?). Ten years ago he decided to dedicate his life to bringing his techniques to all those who seek total wellness and self-mastery.
Since then, Dr. Yuen's Energetic Medicine has helped thousands of people from all walks of life heal themselves of serious, and even near-fatal, ailments. Taking healing from where Dr. Deepak Chopra and Dr. Andrew Weil left off, Dr. Yuen has made "Instant Healing" and "Instant Fitness" an attainable reality for countless patients, lecture attendees and students, and has demonstrated the simplicity of the techniques to astounded live radio and television audiences nationwide.
A renown grandmaster of both T'ai Mantis and Seven Star Praying Mantis kung fu, expert in t'ai chi chuan, pa kua and qigong, Doctor of Chiropractic, expertly skilled in acupuncture and Chinese herbal medicine, noted speaker and author, Dr. Yuen is acknowledged as one of the world's foremost authorities on the martial and healing arts. Dr. Yuen took the basics of healing through the human energy field, blended 5,000 years of Chinese wisdom with 21st century quantum field theory, biochemistry and neuroanatomy, and created a cutting-edge technique that takes alternative medicine to a new and exciting level. His techniques earned him the respect of the international healing community, and he has been invited to demonstrate his methods at the world Conference on Medical Qigong in Beijing, China, and the Institute of Healing Arts and Sciences at the University of California -San Francisco, among others.
These amazing techniques have also won Dr. Yuen the gratitude and loyalty of professional athletes and celebrities. Olympic gold medal winner Quinsy Watts, NHL hockey great Luc Robitaille, kickboxing champion Benny "The Jet" Urquidez and even renown martial arts fi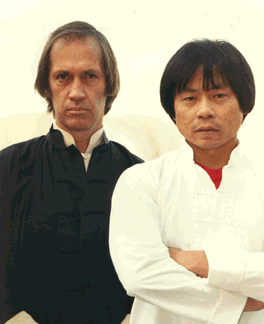 gures Bong Soo Han and Harry Wong have experienced this rapid healing for themselves. Entertainment greats Michael and Germaine Jackson, Chuck Norris, Stacy Keach, Sinbad, John Saxon, Tony Danza and Bob Dylan, and best-selling authors Jack Canfield, ("Chicken Soup for the Soul"), and Dan Millman, ("Way of the Peaceful Warrior") consider Dr. Yuen to be the most extraordinary healer alive today. Deepak Chopra, famed author of "How to Know God", endorses Dr. Yuen's techniques.
Dr. Yuen is so confident in the accuracy and applicability of this technique that he gives free public lecture/demonstrations in which he invites anyone in the audience suffering from pain, illness or addictions of any kind to come forward to be treated right there on the spot. At each demonstration Dr. Yuen treats dozens of people actively in pain, many undergoing medication or other therapies, some scheduled for surgery. One after another, their expressions reveal shock, then disbelief, then utter relief and gratitude as within minutes, their pain is lifted, stiff, painful limbs that haven't moved well in years feel strong and flexible, crippling depressions lift. Many begin to cry with joy. A few, so unable to believe their suffering has ended, spend the rest of the evening continuously moving, poking or "testing" the previously affected body part in an effort to recreate the familiar pain. Yet the unassuming doctor takes it all in stride. "I slip easily into a state of meditation; then just stay open and empty," explains Dr. Yuen. He continues, "As I open to the patient's field I receive sensations, images and other intuitive information that leads me to each successive causative factor. Pain gradually diminishes as each weakness is accessed and corrected. As the final correction is made, the last remnants of pain vanish."
Born in Hong Kong in 1941, Dr. Yuen traces his interest in energy to his childhood Shaolin martial arts training. He was always intuitively aware of an opponent's energetic weaknesses and could use them to his advantage. In 1970 Dr. Yuen started what became the largest chain of t'ai mantis kung fu schools in southern California. His ability to detect and use an opponent's energetic weaknesses catapulted him to legendary fame as a martial artist, his face appearing on the cover of every major martial arts magazine. As technical advisor to the original television series "Kung Fu" starring David Carradine, Dr. Yuen brought authentic martial arts to international television. From the moment Carradine met Kam Yuen, he was deeply impressed by the man and his healing abilities. Carradine ultimately came to see Kam Yuen as a friend, personal physician and mentor and patterned Kung Fu's main character, Kwai Chang Caine, after Kam Yuen. Eventually the two teamed up to create the most successful Kung Fu and Tai Chi videos ever released, and Carridine dedicated his best-selling book on Shaolin philosophy to Dr. Yuen.
Despite his martial arts fame, the more Dr. Yuen looked at his students, the more he saw them as human beings in need of healing. He suspected he could strengthen the energetic weaknesses he observed in others and eventually concluded he could better serve his students by healing them than by teaching them self-defense. He explains, "I decided I didn't want to fight people anymore, that I would rather work with people to help them maximize their lives. And though martial arts do that too, they also inherently deal with issues like self-defense, aggression and violence, and therefore come from a perspective of fear. I felt it more important to help my students heal themselves than teach them fear."
He began treating family, friends and eventually his martial arts students. Encouraged by the results, by 1982 Dr. Yuen decided to leave martial arts entirely and immerse himself in developing his energetic healing technique. After completing Chiropractic College to add a Western perspective to complement his Eastern knowledge of Chinese Medicine and acupuncture, Dr. Yuen started using his energetic techniques on his patients and discovered their energy fields revealed profound, hidden information about their problems. He identified many different levels of causation and a specific progression to follow to diagnose each level. His non-touch energetic method proved so successful, patients rarely had to return for a second visit. Eventually the technique evolved into a detailed, comprehensive system of pinpointing the exact root cause(s) of pain, illness, or dysfunction and correcting them -- quickly, easily, and often instantaneously.
As he worked with increasing numbers of patients, Dr. Yuen began to receive more specific and detailed information about the origin's of his patients' weaknesses, origins tracing back to a sub-quantum level, that could not be reached by hypnotherapy, allopathic treatments or any other cognitive/clinical methods. Knowing he could only help a limited amount of people by himself, Dr. Yuen distilled the philosophy and mechanics of the technique into a cohesive course consisting of basic, intermediate and advanced levels.
Interested also in giving serious students a place to study both Pain Gone Energetic Medicine techniques and ancient Shaolin martial and healing arts, Dr. Yuen founded Shaolin West International in Canoga Park, near Los Angeles. While the martial arts community focuses on defense of the self, Shaolin West teaches self-mastery. Their cutting-edge martial and healing arts classes are the most advanced offered anywhere. Following ancient Shaolin Temple traditions, from which sprang all other martial arts, Shaolin West students from children to seniors learn not only the "how" but also the "why". Classes are offered at beginning, advanced and mastery levels and students learn at their own pace, with certification attainable after completing the advanced levels. In addition to Pain Gone Energetic Medicine, students can study traditional forms of kung fu, t'ai chi, qigong and pa kua and integrate these disciplines into their everyday lives. Shaolin West offers workshops, classes and special events in the United States and abroad and Dr. Yuen regularly conducts healing and wellness events in California, New York, Washington and other states. He regularly conducts workshops and lectures at Alternative Medicine Expos, colleges, universities and other National Health Expos nationwide.